#004: How to leverage diversity to improve the bottom line
with Jenny Okonkwo
Our Guest: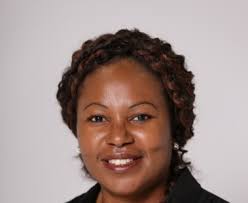 Jenny Okonkwo MBA FCMA CGMA CPA FP&A CMA, is based out of Toronto, Canada and is the President of Transform Consulting Inc. As a business partnering and process improvement expert Jenny has a track record in solving complex financial issues for both large and small companies and along the way has helped market leading clients across Asia, Europe and North America across several industries, these include: consumer goods, financial services, energy, aviation, mining and pharmaceuticals.
Jenny is the founder of Black Female Accountants Network (BFAN) who's purpose is to create opportunities for female accountants of black, African and Caribbean origins to share knowledge and empowering their experiences of diversity & inclusion through a process of engagement and personal reflection.  She's also a women's leadership ambassador for CPA Canada, a CPA Mentor, a member of the FP&A Certification Development Committee, a DECA Judge, as well as giving back to her local community through her numerous other volunteer roles.
Jenny also runs her own management consultancy, Transform Consulting Inc, that minimises financial risk to maximise opportunity for her clients. She also founded the Leaders in Finance LinkedIn Group and is an article contributor for several publications including: Charted Professional Accountants of Ontario D&A Magazine, Association of Financial Professionals, Guild of Institutional, Industrial & Commercial Accountants; and Toronto Manager
When not giving back or running her business Jenny's busy being a wife to Steve and mother to her two boys. She's a passionate & adventurous traveller, some of her highlights being climbing the Great Wall of China, Night Safari in Singapore, a trip to the Bolshoi theatre & Tsar palaces in Russia, and experiencing the pyramids & Sphinx in Giza Egypt.
Key Quotes From the Episode:
When you're a consultant you don't have that big job title, you don't have that prestige, you're a doer, you're there to solve problems. [04:56]
"It's the diversity of thinking, it's the diversity of problem solving, that comes when you have an inclusive workforce." [20:40]
 "We're blessed to have this common language that allows us to overcome these [diversity & inclusion] problems." [20:50]
 "Diversity means so much more than skin colour and I think a lot of people forget that." [29:03]
"Having a fulfilling and successful accounting career in the future is going to look very different to how it did yesterday." [38:20]
 "The area of opportunity for us is to work with that uncertainty, that ambiguity and overlay our narrative for business decision support, that's where our value will come." [38:46]
Key Points:
To move forward in accounting & finance, align yourself with other successful people, choose your networks carefully, choose your circles carefully. Align yourself with other people who want to move forward.
If you have gender diversity your firm's productivity goes up by 15% if you have ethnic diversity, the productivity impact to the bottom-line of that firms jumps up to 35%. [Source: McKinsey]
Our value tomorrow as accountants won't come from the fact that we know how to put a budget together or that we know how to manage a P&L, because the business are already doing that for themselves. So it's for us to understand what our role tomorrow is going to look like and to carve out those opportunities to make sure we get there.
It's no longer enough to be a good accountant, you must be a more rounded person, goes through the opportunities to build your career so you standout in this global competitive market.
(Tweet by highlighting the relevant text to share).
---
CLICK TO SUBSCRIBE
---
(Other resources and how to connect with Jenny below).
Time Stamped Show Notes:
 (click on the time stamp to jump directly to that point in the episode).
[04:00] – How Jenny manages to fit in running a business and all her volunteer work.
[04:18] – Importance of building early career foundations in a corporate environment to work/life balance later on.
[04:46] – Finding avenues to make a difference.
[05:16] – Canada's volunteering culture.
[06:17] – How finance & accounting professionals can look at getting into volunteering
[06:43] – It's really about putting yourself in a position where you can be found.
[07:40] – Advice on how to start writing on LinkedIn. Write about what you know & what is my passion from a professional angle.
[08:13] –  The interesting opportunities and journeys following her article writing.
[13:43] – Jenny's tip on how to move forward in accounting & finance.
[16:08] – Setting up BFAN:
[16:23] – Initiatives they're looking to put in place of the year ahead
[16:38] – Some of the breakthrough moments she's seeing
[19:26] – The quantifiable benefits of Diversity & Inclusion in Accounting & Finance
[21:35] – Why accounting & finance immigrants are valued in Canada.
[22:07] – How BFAN started and sets its members up for success
[23:43] – Building up a critical mass without any sponsorship funding.
[25:13] – Getting the group featured in the industry's magazine
[26:33] – Now people are knocking on their door
[27:45] – The next 12 months for BFAN
[28:03] – Building a legacy for accountants & finance professionals
[31:46] – The need to embrace uncertainty.
[35:13] – Why failure will be a key part of our development.
[36:41] – Self-sufficiency of other functions in previously accounting-owned tasks.
[37:06] – Popularity of MBAs with sales, marketing, HR & operations professionals.
[38:20] – Why clarity of what we want out of our finance & accounting careers is essential.
[38:46] – Tomorrow's area of opportunity & value for accounting & finance.
[40:31] – The three factors bearing down pressure on the accountant & finance professional to transform.
[41:43] – Advice to those starting in finance right now
[42:46] – Why it's no longer enough to be a good accountant
[44:36] – The importance of leading with collaboration.
Resources Mentioned:
For those more interested in finding out more on and getting involved with BFAN
"Diversity Matters" McKinsey & Co., February 2015 (link).
Leaders In Finance LinkedIn Group (link)
Connect with today's guest:
Get Show Notes and Links in your Inbox!
---
CLICK TO SUBSCRIBE
---
SUBSCRIBE ON iTunes & Android
---