Our Vision
With employers complaining accounting & finance graduates don't have the right skills, with newly qualifieds frustrated they were not getting meaningful experiences to make an impact and most of the rest of us anxious about what the digital disruption from Industry 4.0 means for the future of the profession a few other leaders encouraged me to act and launch a podcast, video and blog series.
It's called "Strength in the Numbers" because I fundamentally believe that strong finance & accounting plays an important role in having well-functioning societies for our families, friends, and communities. 'The financials', or what we call 'The Numbers' that we're responsible for are the common language we translate transactions between people, businesses and governments into so that we can all make better decisions about the success of our economies and enterprises.
Our Purpose
So the purpose of launching Strength in the Numbers is to bring you free practical advice, real success stories and hard won lessons from leaders in finance and business not found in any textbooks to help you deconstruct the key strengths, strategies and qualities that you need to know to remain relevant, and:
Show you how you can practically apply them so that you can elevate the impact, value, and difference you make for your organisations;
To have a fun, rewarding, & successful career in accounting & finance.
These ideas are self-reinforcing: more successful organisations provide accountants & finance professionals with more valuable opportunities and those happier & developing in their careers help to drive better performance for organisations.
So it's not only important that we keep developing and building on our strength in the numbers because it's good for our careers, it's also good for our organisations and back to my fundamental belief that it benefits wider-society too.
Our Story
See the video to uncover more about our story:
Meet the Team
Who's behind Strength in the Numbers?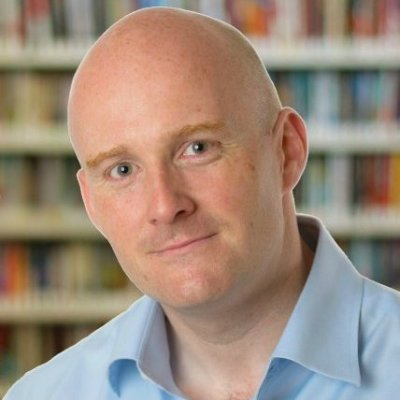 Andrew Codd
Founder
I have 18 years experience in finance leadership and business partnering – developing accounting & finance talent to add value on the commercials and the numbers at recognizable brands like Pepsi, Virgin, Dell and also have a track record of driving sustainable profitable growth for local SMEs.
I'm managing director and founder of an accounting and finance staffing company who match part-time top level talent, such as finance directors and controllers with SMEs, and keep my skills up to date by continuing to work as a part-time finance director for selected clients. As well as supporting SMEs I continue to consult with Dell Technologies on their recurring revenue and as-a-service lines of business.
I've also authored and published a category best selling book (Amazon US and UK) on Finance Business Partnering called the "The Audacious Finance Partner: Reveals The Key Factors and Skills for Business Partnering Success" 
Next Steps…
So What else can you do?
It's my job to each week bring you leaders in finance and business, and deconstruct with them their real stories, insights & hard won lessons, into practical advice on the key strengths & qualities you need to remain relevant in accounting & finance today, as well as the steps you can begin to take to elevate the impact you make to have a fun, successful & rewarding career in accounting & finance.
In this show I've tried to balance for what I'm seeing, hearing and sensing out there so that you can make an informed choice, that is, if you want to begin to choose to take action now by subscribing & listening in weekly to the thought-leaders on our show on one of the well known podcast sites:
If you liked the show please let your friends and colleagues know to subscribe, or share it with those who might find our content relevant, they'll most likely thank you for thinking of them and appreciate you for it. Our show website sitnshow.com has the most up to date links to podcasts, videos, blogs, plus high quality links to show notes with resources to help us and our businesses be more successful so subscribe to keep up to date with relevant updates about how to get ahead in your accounting & finance careers and also make a difference for your organisations. Also feel free to follow me or tweet me at @andrewSITN as well as on Linkedin. And we're building a community page on Facebook where we intend to hold live events in the future.
As we produce more episodes we'd very much appreciate it if you can let us know what content is working for you, what we do well and what we could do better? We'd love to hear your ideas for the show, suggest guests to us you feel might be relevant for us to get on the show or share your experiences that benefit our community so email me anytime at andrew@sitnshow.com and I commit to reply within 24 hours even if it's just acknowledging I got your message and will get back to you.
At the end of the day we'll only keep our strength in the numbers if we look out for each other and build our strength in numbers. So until next time, take care and keep adding value with your strength in the numbers.