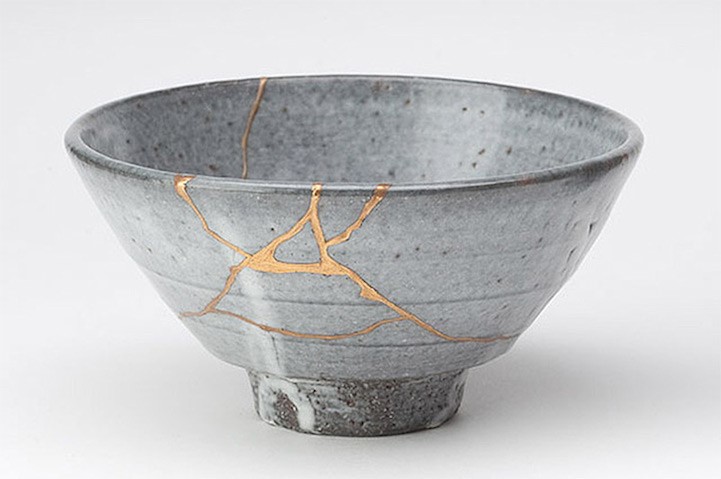 After a trip to a local beach my son found a part-open clam shell that he adored. When we went home he affixed some Googly eyes onto it, transforming it into "Shelly" until a few days later one of his sisters accidentally stepped on it, fracturing his prized possession into several pieces. . . .
. . . He was distraught but whilst comforting him I shared with him the story of how kintsugi would make Shelly even better, and at the same time thought that it's also an approach accountants and finance professionals can use to unlock value for their business partners.
Kintsugi ("golden joinery") is the Japanese art of repairing broken objects with a precious metal such as gold. Instead of hiding such cracks and imperfections they are accepted and it's acknowledged repairs will need to happen from time to time. And once these flaws are fixed they are then regarded as a unique piece of the object's history which adds to its value.
Similarly, as part of our roles in finance we report out and analyse where cracks our businesses might be occurring, if there are variations to plan, last year, forecast, if there's compliance issues or even if there are bottlenecks appearing in the value chain that we may need to bring to the attention of others, intervene on to help fix so that they contribute more value back to the business.
Three techniques of kintsugi
There are three types of joinery we can also borrow from kintsugi to deconstruct and help unlock value trapped in our businesses:
Crack: uses liquid gold to attach broken pieces with minimal overlap or fill-in from missing pieces. For example you might see the hand-offs between two departments, quoting and sales leading to poor quoting on time performance holding back potential sales, so you get the relevant teams together and show them the opportunity (trapped value) that they could unlock if they could figure out how to work better together.
Piece method: replaces a broken piece/segment entirely with gold. For example how many times have you sent out reports or analyses and you don't know if they're valued or meeting stakeholder needs? Have you tried to see what happens when you stop sending them? Who shouts & values them? In effect you've just added value by removing completely the original non-value add reporting and instead used your time saved in a more valued way.
Joint call: replaces a missing piece from the original vessel with a similarly shaped but non-matching fragment creating a patchwork effect. For example, you might have moved to support a new area and their process, say forecasting accuracy isn't as good as what you're used to, perhaps you remove the current broken process and replace it with what you know works from your own experience or that of a mentor's.
These techniques have worked for me and the team's I've supported in my career unlocking millions in shareholder value, and when I think back about it, it becomes a bit like a craft or art form in itself. So types of approaches have you crafted with your businesses & stakeholders? Where would you add to this list of examples or techniques? Let's keep adding to this article in the comments people to make this another resource helping aspiring accounting & finance professional make a bigger and more valued impact in their careers.
P.S. After having my patience tested and some superglued fingers of my own I did manage to fix Shelly who will not be much more robust and more safely occupying pride of place on my son's bedroom shelf.
So what techniques would you recommend to unlock value yourself in the business? Or what steps would you take yourself?